News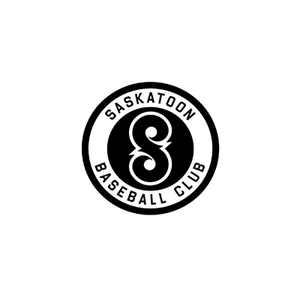 03/29/2023 11:41 AM
-
Media Advisory Saskatoon to Join WCBL in 2024

Lethbridge, AB - SASKATOON TO JOIN WCBL IN 2024!

The Lethbridge Bulls Baseball Club of the Western Canadian Baseball League ("WCBL"), Canada's premier summer collegiate league, is pleased to announce that the Saskatoon Entertainment Group ("SEG") will
be bringing WCBL baseball back to Saskatoon starting in the summer of 2024. SEG is a leader in the
Canadian sports entertainment industry operating the Saskatoon Rush professional lacrosse team as
well as the Saskatoon Blades of the Western Hockey League.

WCBL President & Bulls President, Kevin Kvame, had this to say:
"It has been too long since we have had a Saskatoon franchise in the WCBL. It is extremely
encouraging to have a new franchise whose ownership has the depth of experience that the SEG brings
to the table. The positive profile of the WCBL has been growing by leaps and bounds in the past several
years among our fans and business partners, and adding Saskatoon only enhances that profile. Welcome aboard, Saskatoon!"

Associate General Manager of SEG, Steve Hildebrand, offered:
"SEG really appreciates… the opportunity to join an already growing and great league. It definitely has been too long since Saskatoon has had a team and we are looking forward to bringing exciting Western Canadian Baseball back [to Saskatoon]."

The addition of Saskatoon to the WCBL continues to elevate the WCBL's profile among fans and
business partners as top players from across college baseball in North America will now have the

Bulls 2023 Season Preview

The Bulls are coming off less then what most would call a stellar season missing the play-offs for the first time in club history. looking to turn it back around after winning the WCBL Championship in the 2021.
The 2023 season is around the corner and there is reason for excitement among Bulls fans.
The Bulls will be returning multiple players from the 2021 championship roster while bolstering it with top talent from across North America. Key players returning include Kalem Haney (INF,University of Mary), Nick Gravel (INF,Prairie Baseball Academy),Carter ClaerHout (INF,Prairie Baseball Academy), Aiden Newton (P, Prairie Baseball Academy),Josh Kabayama (INF,Mount Olive University), Carlin Dick (OF,Canisus College) & Torrin Vaselenak (OF,University of Arkansas -Monticello)

2023 Feature Games

Home Opener Friday, May 26 vs Medicine Hat Mavericks @ Spitz Stadium

TCMM Memorial May 31 vs Vauxhall Jets @ Spitz Stadium

Heritage Night June 24 vs Weyburn Beavers @ Spitz Stadium

Canada Day DH Saturday, July 1 vs Swift Current @ Spitz Stadium (2:05 & 7:05)

Bulls Season Tickets are on sale so fans are encouraged to get their tickets Now!

Tickets can be purchased Online at https://tickets.bullsbaseball.com/or by calling the Bulls ticket office at 403.320.2025
For further information regarding Saskatoon contact:
Steve 'Hilty' Hildebrand
Saskatoon Blades (WHL), Associate GM
Saskatchewan Rush (NLL), Director of Operations
306-975-8844 ex 33- O
306-270-9163 – C

For further information regarding the Lethbridge Bulls contact:
Kevin Kvame , Managing Director
403.320.2025

Lethbridge Bulls Baseball Club
PLEASE NOTE: The latest information about the Bulls is available at:

Website: www.BullsBaseball.ca

Facebook: Lethbridge Bulls

Instagram: @Lethbridge Bulls

Twitter: @LethrbidgeBulls


FOR MORE INFORMATION:
Western Canadian Baseball League (WCBL)
WCBL President Kevin Kvame
2425 Parkside Dr S.
Lethrbidge,AB,Canada T1J 4W3
403-320-2025 (ext 101) Work
403-315-4064 Cell
[email protected]


2425 Parkside Dr S, Lethbridge, AB T1J 4W3 Ph. (403).320.2025

Email: C[email protected] Website: www.BullsBaseball.com