News
08/23/2017 2:37 PM
-
The Lethbridge Bulls finished the 2017 WMBL season with a 27-21 record good for second in the Western division. First baseman Alex Bishop had an outstanding year leading the team with a .341 batting average, 7 Home Runs and 39 RBI. Starting pitcher Brady Moxham was a standout on the mound with 5 wins, 48 strike outs and a 4.26 ERA . Greg Hollman had a slightly better ERA at 4.25. The Bulls would play their arch rival Medicine Hat Mavericks in the opening round of their best of five quarter final losing out in 5 games. In what might be described as the biggest upset of the season, Edmonton Prospects defeated a division leader Okotoks Dawgs in their quarter final and made it all the way to the WMBL final against last year's champion Swift Current 57s. Swift Current would retain their title with a 4-0 win at home in game 5.
The Lethbridge Bulls would like to thank all of their fans for coming out this year. Average attendance was close to 1000 per game but an all-time record was set on the July 1st evening game of 2,268.
A big thank you goes out to all of our sponsors who have been big supporters of the Bulls over the years such as Gas King, Two Guys & A Pizza Place, Save On Foods, Average Joes, Cavendish, Spitz/Pepsico Foods, Pepsico Bottling and Molson Coors.
Thanks to our sign sponsors: Martin Brothers, Flexahopper Plastics, Western One, Fuel , Carefree Express, Waste Connections, Atlis, Alberta Broom, Sports Connection Source For Sports, Gateway Safety Services, Infincom, New West Truck, Lethbridge Lodge, Paradise Canyon, Boston Pizza, Davis, National Under Armour and our media partners Global, Country 95, Rock 106, CJOC, The Lethbridge Herald and B93.
Thanks to our patio and terrace sponsors, VisitLethbridge.com and College Ford Lincoln.
This year brought a new promotion that included our hash tag, #RunWithTheBulls. The first 100 fans to every game received discount coupons good at 10 different businesses: Roundtable Board Gamerie, Runners Soul, Casino Lethbridge Pure Canadian Gaming, Joeys, Maxim Muffler & Brake, Mr. Mikes., J. Walker Golf, Recreation Excellence, All-Tra Battery and Great Canadian Oil Change.
On the field interactive games included the Frozen T-shirt race by Paramount Printers, Egg Roulette sponsored by Cora Restaurant with eggs provided by Coaldale Foods and smocks by Lotus Salon, The Carefree Express Tire Race with tires provided by Fountain Tire- Fans had a chance to win gift cards from Tim Hortons, The T-Shirt Cannon sponsored by Davis GMC Buick, Lotus Salon donated great prizes all year long, The Athlete Project sponsored a Cross-Fit race. There was the Willilwa Shuffle and Family Friday Frisbees sponsored by Gas King, The Dirtiest Car in the Parking Lot by Mint Smart Wash and the Loudest Fans sponsored by 2 Guys Pizza.
Wendys gave fans an opportunity to win coupons as they walked into the stadium.
Spitz Stadium was home to the TCMM Benefit Game on May 31 to start the season. There was an Alzheimer's Charity Game on June 6 featuring the Bulls and members of the Hurricanes. The Local Heroes Softball game pitted the police against the fire department with proceeds going to the Canadian Diabetes Association and there was the annual TCMM Memorial Game that featured Bulls, PBA & Vauxhall Academy Alumni and a Homerun Derby.
The Lethbridge Bulls were also out in the community visiting schools, delivering flowers to deserving people in the Panda Flowers Petal It Forward Campaign, they helped with the United Way delivering tickets for the United Way night plus helped celebrate the Japanese Gardens 50th anniversary by putting on a pancake breakfast.
Other charity components during the season included Strike Out ALS where $3292 was raised for the ALS Society of Alberta. For every strike out by a Bulls pitcher money was donated by Holmes Ecowater, KCL Cattle and Rogers Sugar.
Our Charity Tug of War sponsored by UFA featuring 28 local charities created some excitement as ARCHES won their match against STARS in the final game of the season and took home $2800.
Our Pink In The Park game brought in $1845 for the Jack Ady Cancer Center.
The Bulls are very excited about the new Spitz Stadium renovations which will include a new concourse, concession area and ticket center thanks to a $2.3 million CIP allocation by the City of Lethbridge. Construction should begin very soon and be ready by the start of the 2018 season. See pictures of the renderings below: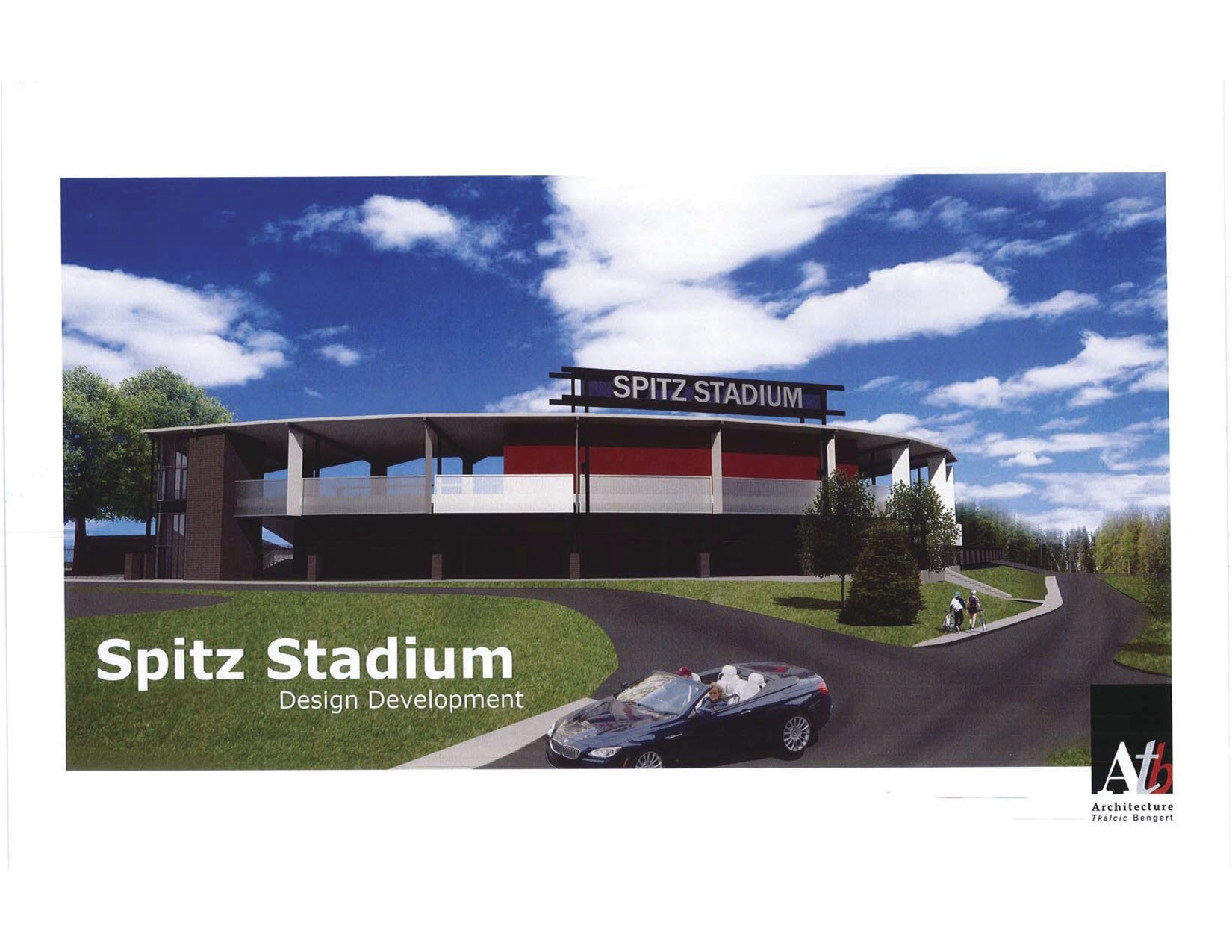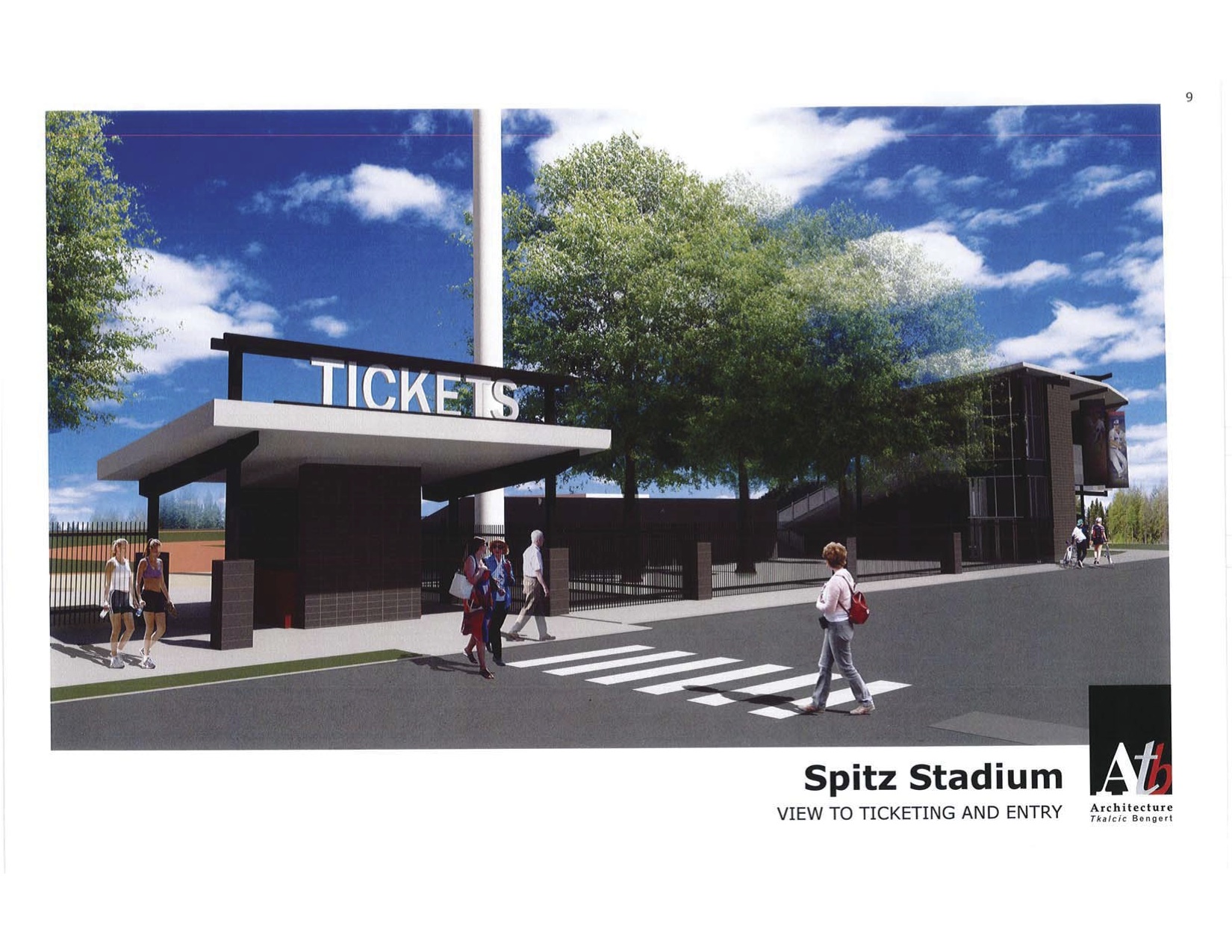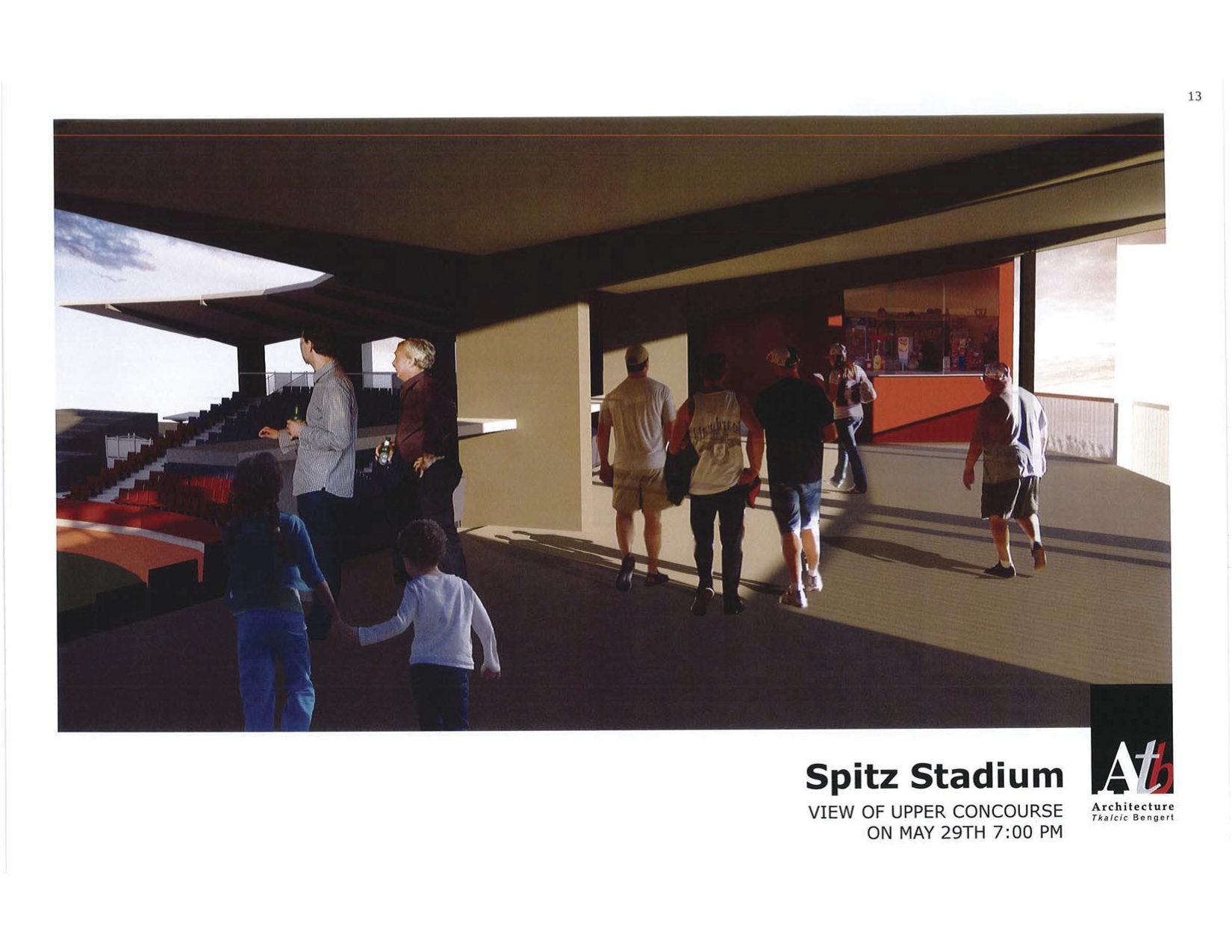 Have a great off-season. We'll see you next year.
For his own perspective of the season check out the blog by Mark Campbell from the Bulls Marketing Department HERE.