News
06/04/2016 2:39 PM
-
The 2016 Lethbridge Bulls gave the home fans exactly what they wanted Friday night at Spitz Stadium. Hosting Edmonton in their home opener the Bulls topped the prospects 8-3. Powered by two, four run innings the boys took care of business on what was a special night, a long time coming for the Lethbridge Bulls. Before the game, owner Kevin Kvame, and head coach Ryan MacDonald revealed the 2015 WMBL Championship banner in front of the home crowd. Also the players on the 2015 squad received beautiful championship rings for their successful run in the playoffs last season. Dating back to those 2015 playoffs the Bulls have now won 12 straight WMBL contests.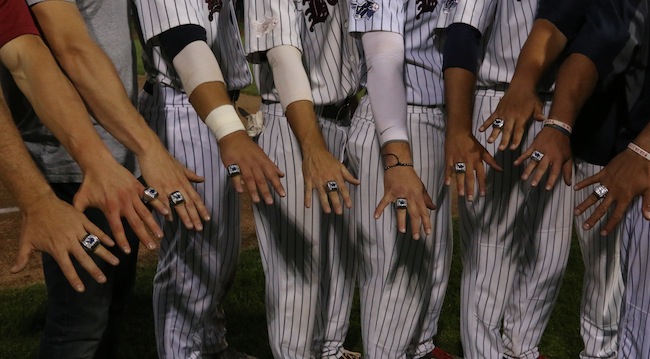 First year Bulls player Trey Faulconer started on the mound, and was a little bit wild, but managed to battle his way through 5 solid innings. All told, Faulconer only surrendered 1 run on 2 hits, striking out 5 Prospect hitters. You could say that Faulconer was effectively wild on the evening. It was easy to tell that the Prospect hitters were having difficulties picking up the young pitchers off-speed pitches all night. Tommy Garland pitched two innings in relief giving up one run, and Dylan Theroux finished out the game for coach MacDonald also surrendering a run in two innings of work.
Friday night was one of those nights were the bottom of the batting order really picked up the top. The bottom four hitters in the order combined to go 5-14 with 5 runs scored and had all 8 RBI's. Lachlan Mayo was 2-4 with 2 runs, Brock Frentzel was 1-3 with 2 runs and 3 RBI's. Frentzel's bases clearing double in the bottom of the 4th put the Bulls ahead 4-1 and the boys never looked back. Matt Malec and Nolan Handley the bottom two hitters in the lineup had a hit a piece with 3 RBI and 2 RBI respectively. The Bulls will need top to bottom contribution going forward to continue the success they have become accustomed two over the past few seasons.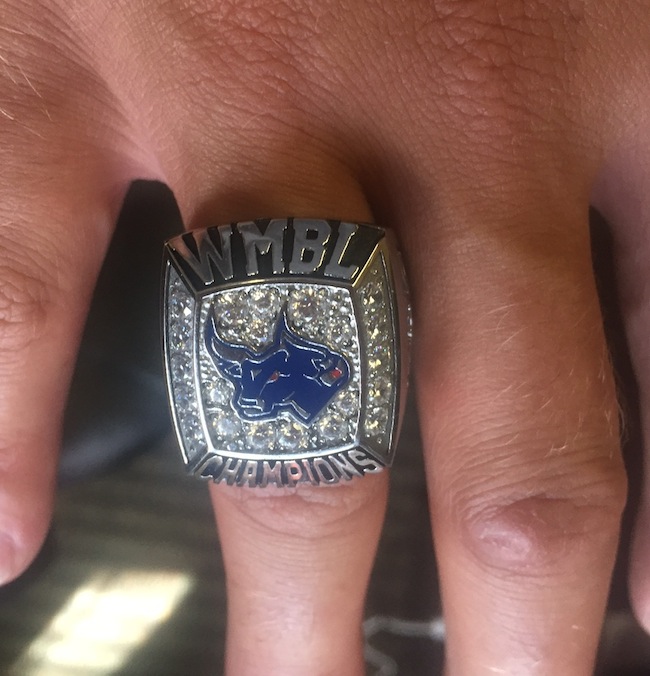 All in all in was a great evening for the Lethbridge Bulls. Thank you to all of the fans who came out to show their support of the 2015 WMBL Champions. Also a big thanks to all of the staff and volunteers who help create such an amazing atmosphere at Spitz Stadium. Without the support of the community the Bulls would not be where they are at today. Lets hope that 2016 is as successful as 2015 was. Nothing short of another championship will be satisfying for the Bulls now that they have been to the top.
The Bulls host the Edmonton Prospects again tonight at Spitz Stadium. First pitch is set for 7:05pm.