News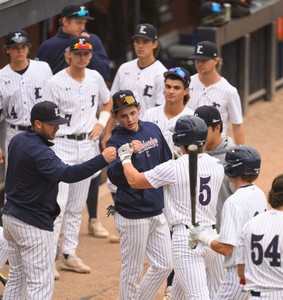 08/09/2023 1:57 PM
-
The Lethbridge Bulls have exited the playoffs, swept from the competition by the Sylvan Lake Gulls - but what a season it's been! A huge thank you to each and every one of our fans, volunteers, staff, sponsors and partners for supporting us throughout this season. We couldn't do it without you - and we can't wait to see you next season!
Highlights from the 2023 Lethbridge Bulls Baseball Season:
#7 Torrin Vaselenak received the 2023 WCBL Homerun King acknowledgement with 12 homeruns during the regular season.
#10 Pitcher Javier De Alejandro threw the first no-hitter in the league this season, as well as the first no-hitter in Bulls history since 1999!
#2 Infielder Kalem Haney received the 2023 WCBL All-Star Game MVP Award while playing for the West All-Star Squad!
Thank you so much again for your support, Bulls Fans! We can't wait to see you next season!
To follow the 2023 Playoffs, follow the links here:
To follow Lethbridge Bulls Updates, follow the links below: