Spitz Stadium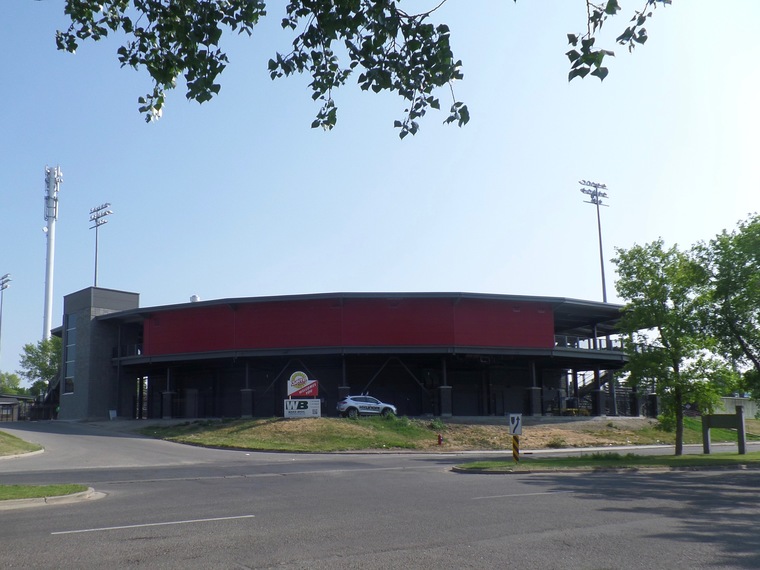 (Spitz Stadium)
Spitz Stadium, formerly known as Henderson Stadium, first opened its doors way back in 1924. Dated May 17, 1924, the Lethbridge Daily Herald published an article simply titled, "Henderson Park Fund". The article gives a voice to the story of the Henderson Park Commission and their vision of a new baseball venue in Lethbridge into production. The Henderson Park Fund was instructed to raise $1,200 in order to secure "the Henderson Park ball grounds and playing park". Currently, people regularly donate money through a wide array of services available to us in this day and age. In 1924, the Henderson Park Commission raised the money exclusively through a systematic canvassing system headed by Tom Ridpath. The original article features a list of all those who donated money to the fund and includes every donor right down to the last 50 cents contributed.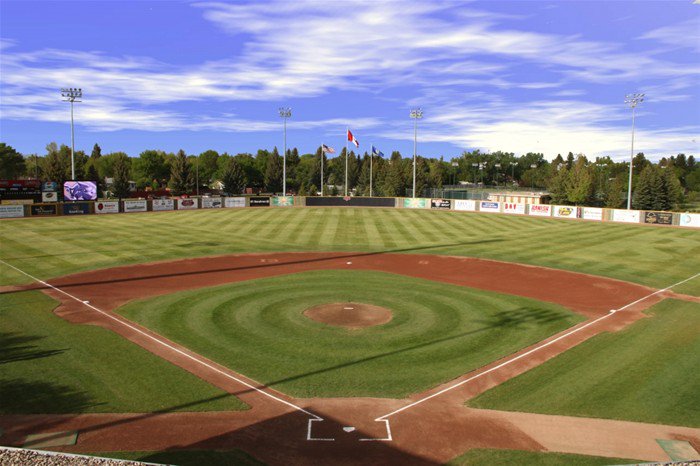 The next objective of the Henderson Park Commission was to get the first ever game at Henderson Park to be played. On May 24, 1924, with the help of a local band and large parade, the Lethbridge squad took on the Medicine Hat team.
And so Henderson Stadium was born and still stands at 2425 Parkside Drive South, Lethbridge, AB, T1J 4W3 to this day. The grandstand as we know it today was built in 1975. Henderson Park became Henderson Stadium which became Spitz Stadium in 2008 after Spitz signed on for a 15-year deal. The Stadium has came a long way from the days of establishing the funding to build the grounds to the present-day Spitz Stadium, where the Bulls were very pleased to be able to show off a brand new video board, new prime seating, etc. in the 2012 season.
In 2013, Spitz Stadium hosted its first ever Stadium Concert featuring Canadian Country Super Star, Aaron Pritchett. Spitz Stadium has also partnered with the Lethbridge Bulls in hosting many charity events for the Alzheimer's Society, Police and Fire Fighter Charities, and many others.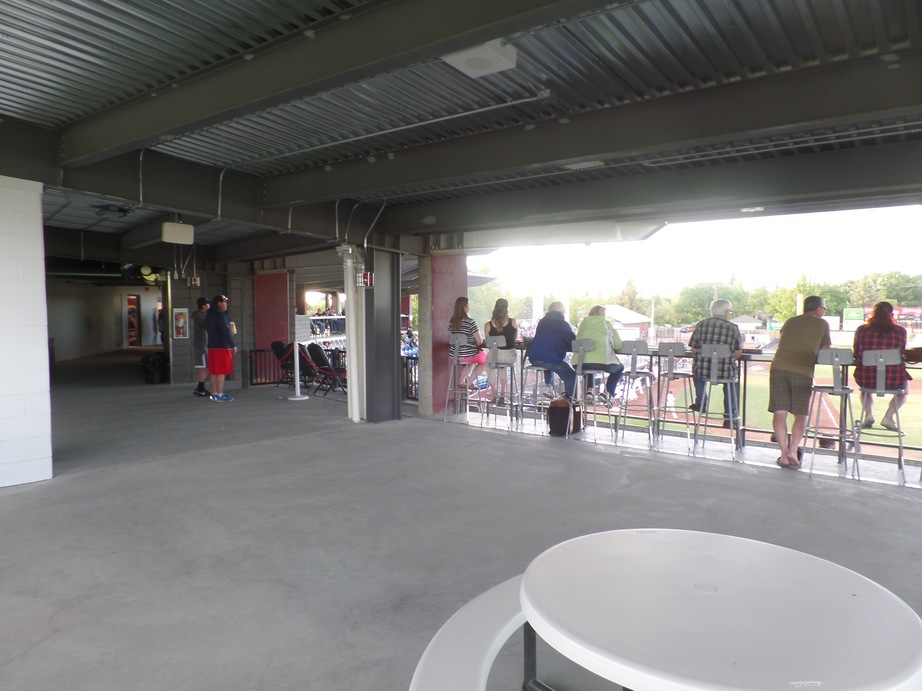 We hope you enjoy the time you spend at Spitz Stadium this summer. The Bulls truly believe they have a premier ballpark and unmatched experience for collegiate baseball in Western Canada and we can't wait to see you this summer at Spitz Stadium!